Program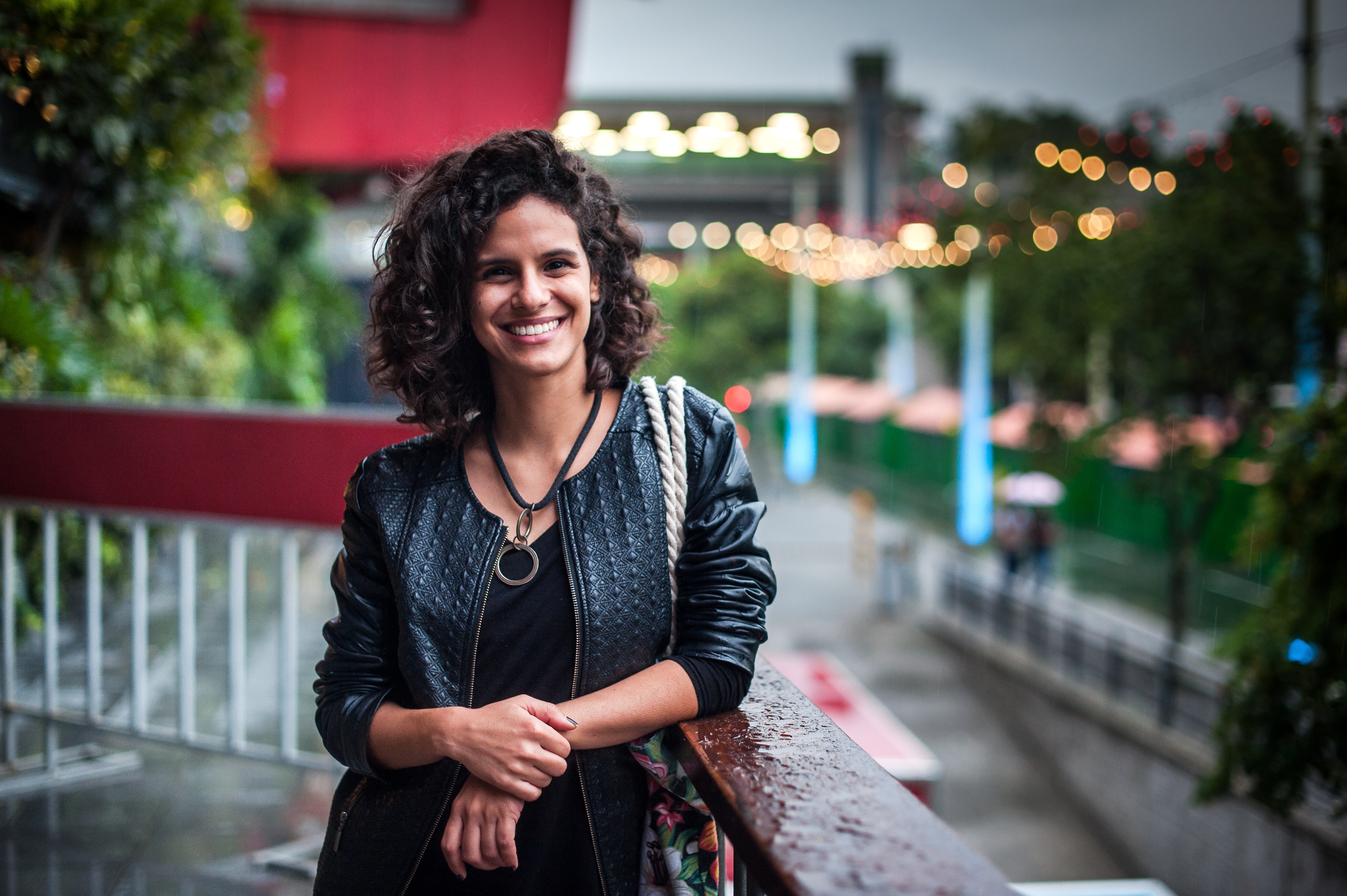 Main Facilitator : Manuella Cunha Brito
Manuella is the co-founder of Good Tech Lab. She and her team explore how to reduce inequalities and reverse climate change using technology and system entrepreneurship as leverage points. She is the co-author of The Frontiers of Impact Tech, a 250-page publication based on +450 interviews with innovators from 30 countries, about how the emerging Impact Tech sector can help to achieve the Sustainable Development Goals. Manuella was born in Brasil and she holds a Master in International Development from SciencesPo Paris.
Tuesday, Nov. 5th
9:00am - 12:30pm – Bio-based buildings : responding to environmental and territories issues
A different paradigm is possible for the construction sector. Carbon storage, circular economy, product innovation, value chain development, regional economic attractiveness, health and wellness benefits on the occupants… Discover how bio-based buildings can make a reliable and tenable response to the environmental, economic and social challenges the world is currently facing.
Experts from across the world will tackle the positive impacts and benefits associated with bio-based buildings.
2:00pm - 4.30pm – How to create a competitive offer based on local resources?
A growing use of renewable resources in construction would allow a shift form a linear model towards a value chain based on circular economy principles. New business models need to be identified and developed to produce bio-based building materials.
From identifying new local economic development strategies that drive inclusive economic growth to developing alternative public investment models, delegates and project leaders from the public sector will discuss how they were able to take advantage of local renewable resources to develop a range of competitive building materials.
6:00am - 7:00pm – FIBRA Award Ceremony : First World Prize for Contemporary Plant Fiber-Based Architecture
The FIBRA Award competition aims to promote sustainable architecture through the use of bio-based materials. More information on fibra-award.org
7:00pm - networking cocktail reception
Wednesday, Nov. 6th
9:00am - 12:00pm – How to stimulate the demand for bio-based building materials?
The demand for bio-based building materials is rising owing to the increasing adoption of sustainable products by consumers. Moreover, to this day, materials made out of renewable resources are still only marginally integrated in buildings.
Over this session, delegates and project leaders will present initiatives that did boost local demand – from raising public awareness to providing financial incentives for property owners.
1:30pm - 3.30pm – How to get local actors involved in a collective action?
This session aims at better understanding how territorial engineering policies and initiatives can help developing new relational and organizational proximity around bio-based building projects.
The session will attempt to answer some of the following questions : how to enhance collaboration within the value chain amongst local actors? How private non business actors such as professional associations can contribute to territorial animation? How to get local actors to share knowledge and know-how to commonly develop innovative solutions?
3:30pm - 5.30pm – let's get involved!
A B3 white paper will be presented to the audience for signing. Participants will be able to sign it as a way to show their engagement to launch a new dynamic around bio-based buildings in their own local authorities. This session will mark the end of the conference.
Thu. Nov. 7th (optional)
1-day guided tour highlighting bio-based building related projects in and around Paris : industrial production units, building sites, notable buildings, etc.
Two tour options will be available to the participants: hemp or straw bale based construction. Further details will follow shortly
Follow us on #B3Conference